the comfort of buckwheat at a very low price
For a very good wake-up !

Buckwheat thimbles allow a perfect maintenance of the neck and head. The cervicals do not suffer from any constraints and remain in the column spinal line, even if you are lying on the back or the side, for a wake-up without cervical pains
Many qualities for these buckwheat pillows !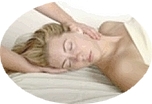 For a greater comfort it is possible to heat your cushion, it will thus diffuse a pleasant and prolonged heat, which will slacken your muscles of the neck too contracted.
Test it, you will keep it !


No particular maintenance is necessary, thimbles just need an annual ventilation to regenerate them. These pillows will bring you infinitely more satisfaction than ergonomic pillows known as shape memory pillows, which are very uncomfortable with time (perspiration, slackness...)

Buckwheat cushions are also very good cushions for breast feeding for moms who nurse, thanks to their firmness which allows an effective support.
Our prices are the cheapest, just compare and you will see by yourselves !





For your satisfaction, we accept credit card payments, cheks, paypal, bank transfers, and you benefit from our satisfied or refunded guarantee under 7 days.